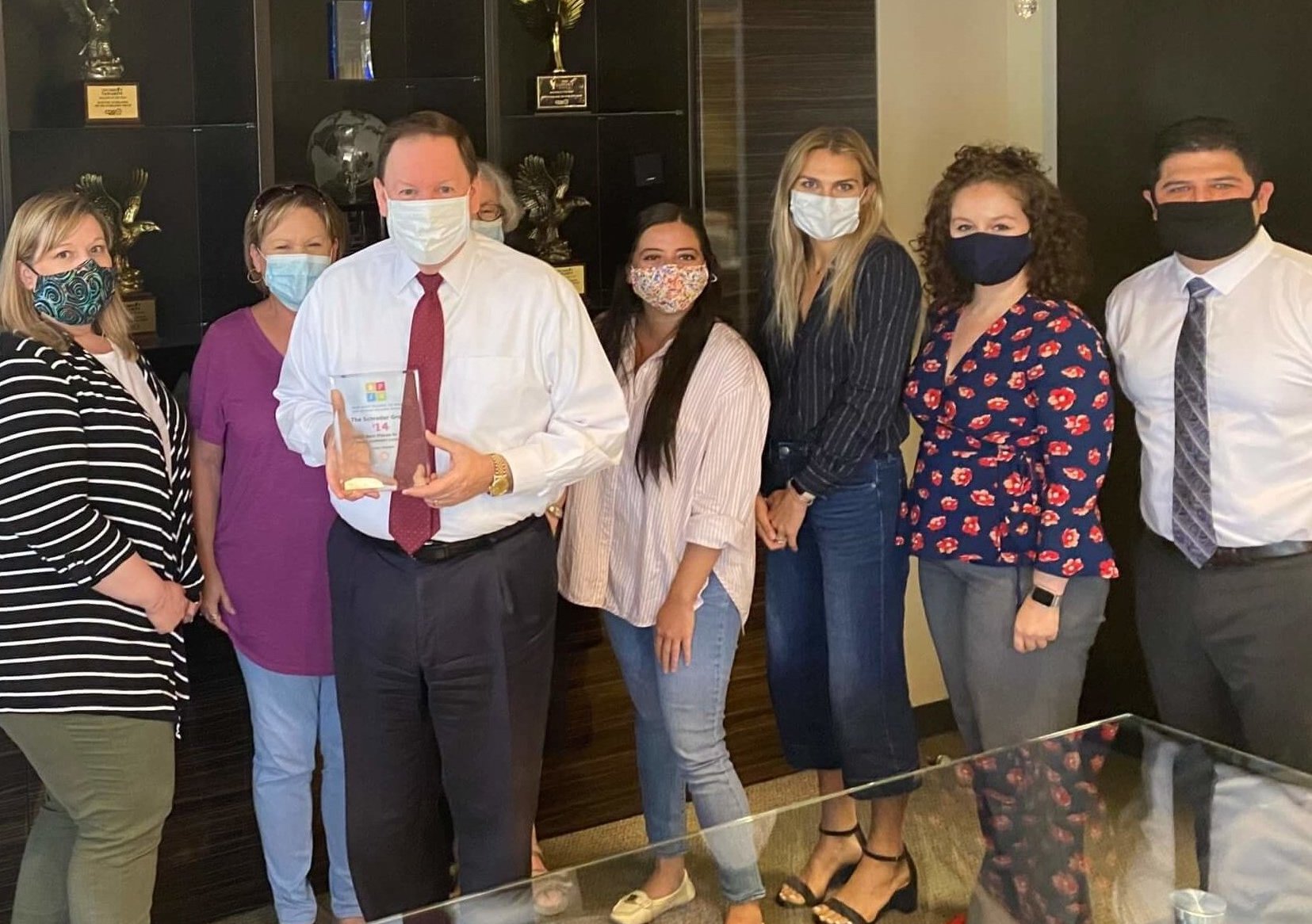 Teamwork makes the dream work
We were recently recognized by the San Antonio Business as a finalist in the small business category of the 2020 Best Places to Work. We are pleased to receive this recognition and even more grateful to work together as a united team who uphold the highest level of professionalism and integrity to each and every one of our clients.
We know that teams that work well together, yield better results, and provide better service to clients. Our #1 priority is our clients. We value cultivating lasting relationships with each of our clients, and want our clients to have a positive experience with our team of real estate experts.
We asked our team to share what they like most about being a part of The Schrader Group team. View their responses below.
"How lucky I am to have smart, dedicated and thoughtful people around me." – Dayton
"Well organized and professional team." – Allison
"Peaceful environment, despite how busy we all are." – Andrea
"Collaboration. Everyone is willing to help." – Aracely
"Strong work ethic." – Ashlee
"Genuinely friendly people." – Sherri
"How generous Dayton is." – Ashley
"The family culture. Dayton has set his vision on virtues and values. And the team embraces them." – Raul
"The camaraderie." – Stacey
"How friendly everyone is." – Bob
"How great we all work as a team and how willing everyone is to help each other." – Julia
"Lucky to work with such smart, dedicated and thoughtful people. High morale which is encouraging and creates a great workplace culture." – Jonathan
"Team support." – Kaitlyn
"How amazing and talented everyone is. We have a very diverse group of people that all bring something special to the team." – Monica
"The friends I have made." – Valerie
"Dayton's kindness makes him a pleasure to work for." – Lorenia
"The camaraderie and how willing people are to help." – Chris
Each of our team members specialize in a unique part of the real estate process to provide a comprehensive experience that exceeds the expectations of our clients. Click the link to learn more about our team. About our team