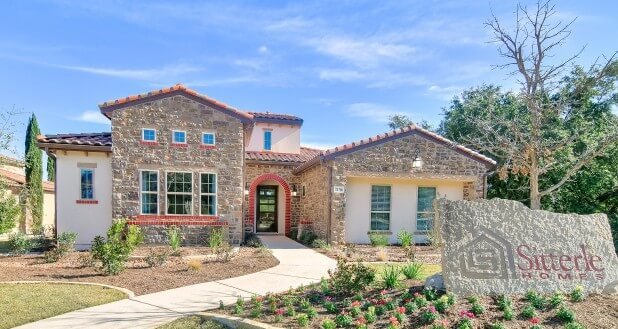 Luxury Homes in Master Planned Community
Shanan Slaughter, sales professional with Sitterle Homes, presents Campanas at Cibolo Canyons. Prime location. With this in mind, these homes start at $500,000. Great square footage beginning at 2100.  Contains three amenity centers. Above all, Campanas at Cibolo Canyons is perfect for anyone looking for a safe, secure, and enjoyable time just right here in your backyard.
Visit the model home at 22706 Colibries, San Antonio, TX, 78261 or call (210) 445-4278 to learn more.