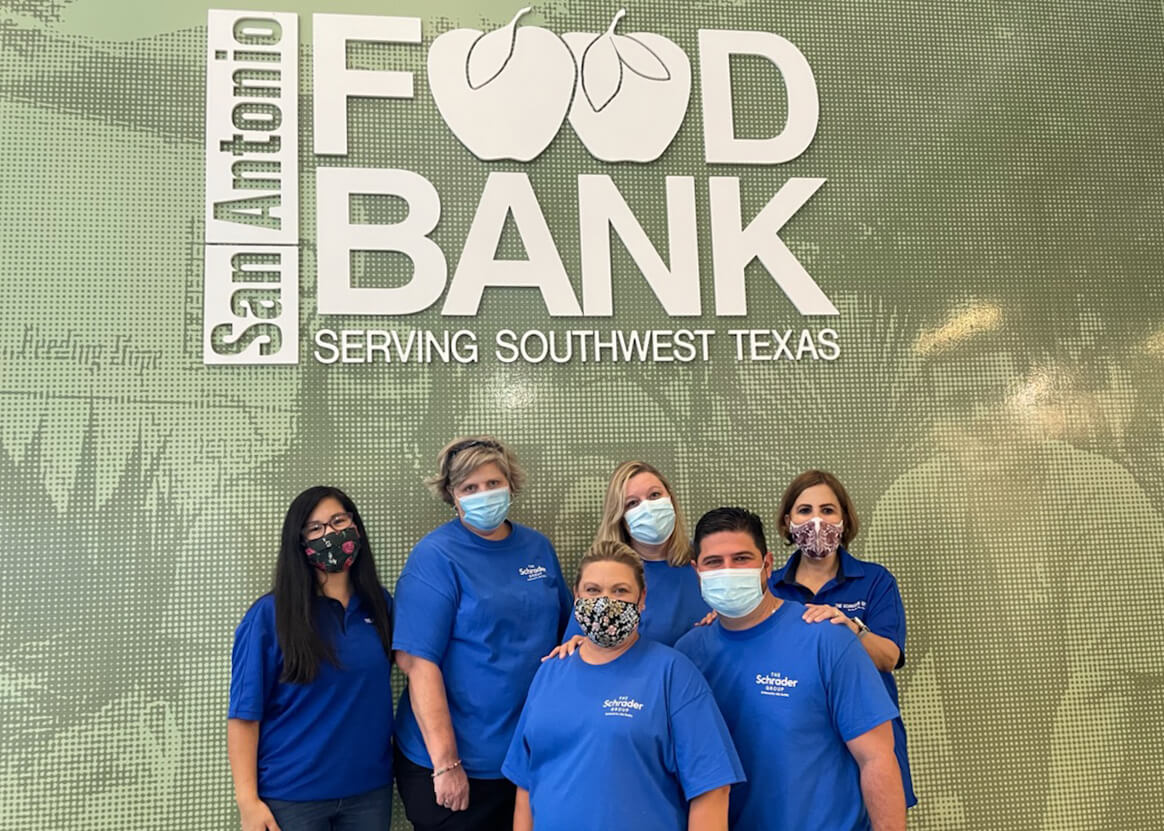 The San Antonio Food Bank actively fights hunger and serves one of the largest service areas in San Antonio and Southwest Texas. More than 120,000 people receive food and household goods every week for their families. The mission of the San Antonio Food Bank significantly impacts our community by providing not only food for those in need, but also provides the resources that help people become more self-sufficient.
On August 30th and 31st our team volunteered at the San Antonio Food Bank. Through our combined efforts on both days, our team was able to help pack over 1,000 bags of fresh produce and 1,300 boxes of non-perishables goods, totaling over 20,000 pounds of food that are to be distributed to individuals and families throughout our community.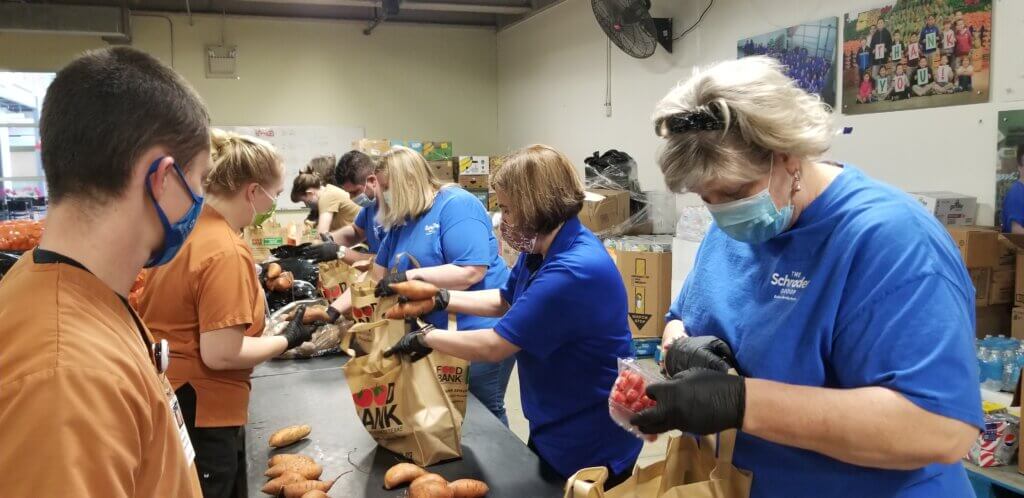 We enjoy giving back to our community and are always in awe of the great work that so many non-profits in our area do for the great people in San Antonio and the surrounding area. Our team cares about this great community we live in, and we pour our hearts and efforts into great causes.
Thank you, San Antonio Food Bank, for all that you do. To learn more about volunteering or donation visit:  https://safoodbank.org/