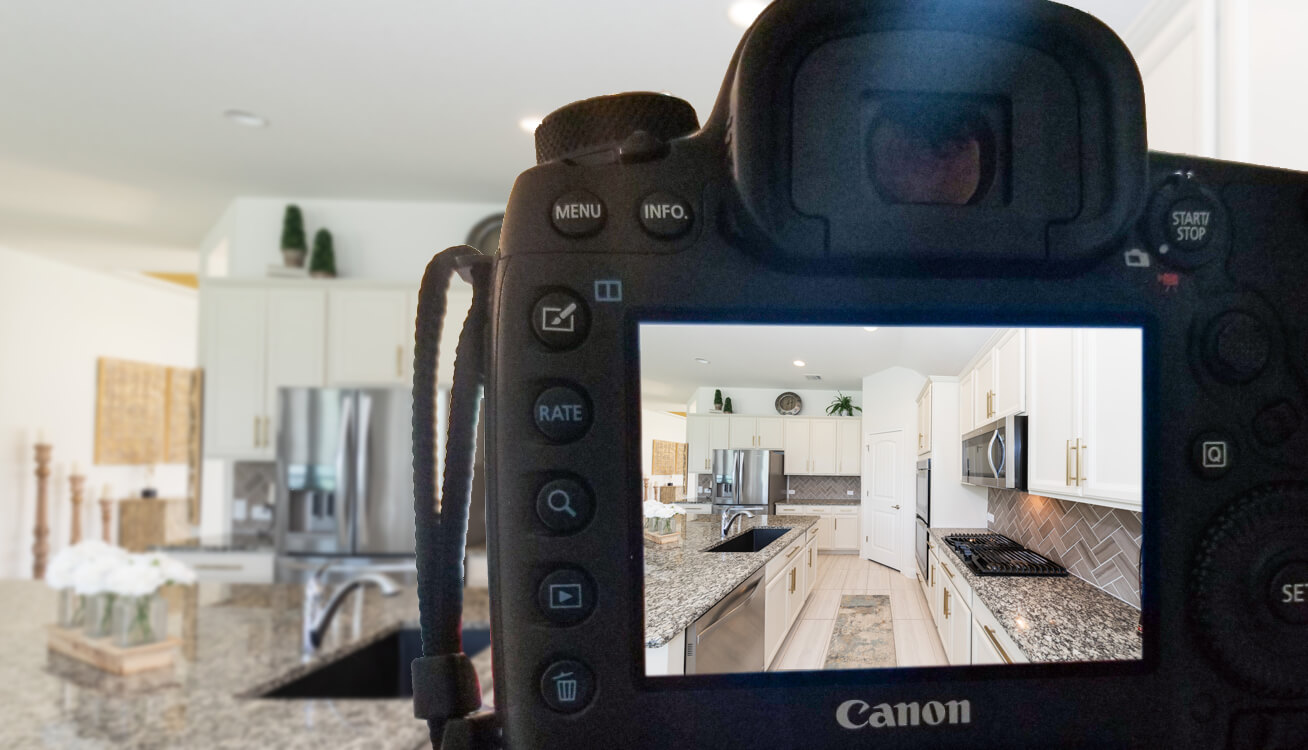 BEST QUALITY FOR THE BEST FIRST IMPRESSION
Real estate marketing has come a long way over the years. Virtual tours are still around, but don't take center stage in a marketing plan for selling a house. Marketing a home properly is imperative to making sure you get the highest price in the shortest amount of time, which is why we depend on great real estate photos to start the selling process off strong.
First impressions are everything and the first thing that buyers look for when shopping for a home are photos, whether on Zillow, Trulia or any other online platform. This is why we have professional real estate photographers on staff. Great photos are key to highlighting the best aspects of your home. Homes with professional photos sell 52% faster than homes without great photos. Many buyers will not waste their time viewing a home in person, if what they see online does not excite them, or if they are unable tell what the home really looks like. This is why we offer complimentary HDR photography to every client. Our professional photographers understand proper lighting, and know the importance of capturing the right angles to accentuate every room in your home. They use the best cameras, wide-angle lenses and different editing techniques that cell phone photos and point and shoot cameras cannot mimic.

Not sure what HDR photography is or why it's used for real estate needs? An HDR (high dynamic range) photo is a combination of multiple photos that are taken at different exposure settings, allowing more detail to be captured, mimicking the way our eyes would see things in a room. This allows for a more realistic view of your home and can also offer a better balance between interior views and exterior views when used in scenes with many windows. While there are other ways of achieving the same result, we find that HDR photography produces the best quality in the shortest amount of time, allowing us to get your home on the market as quickly as possible for the best first impression.