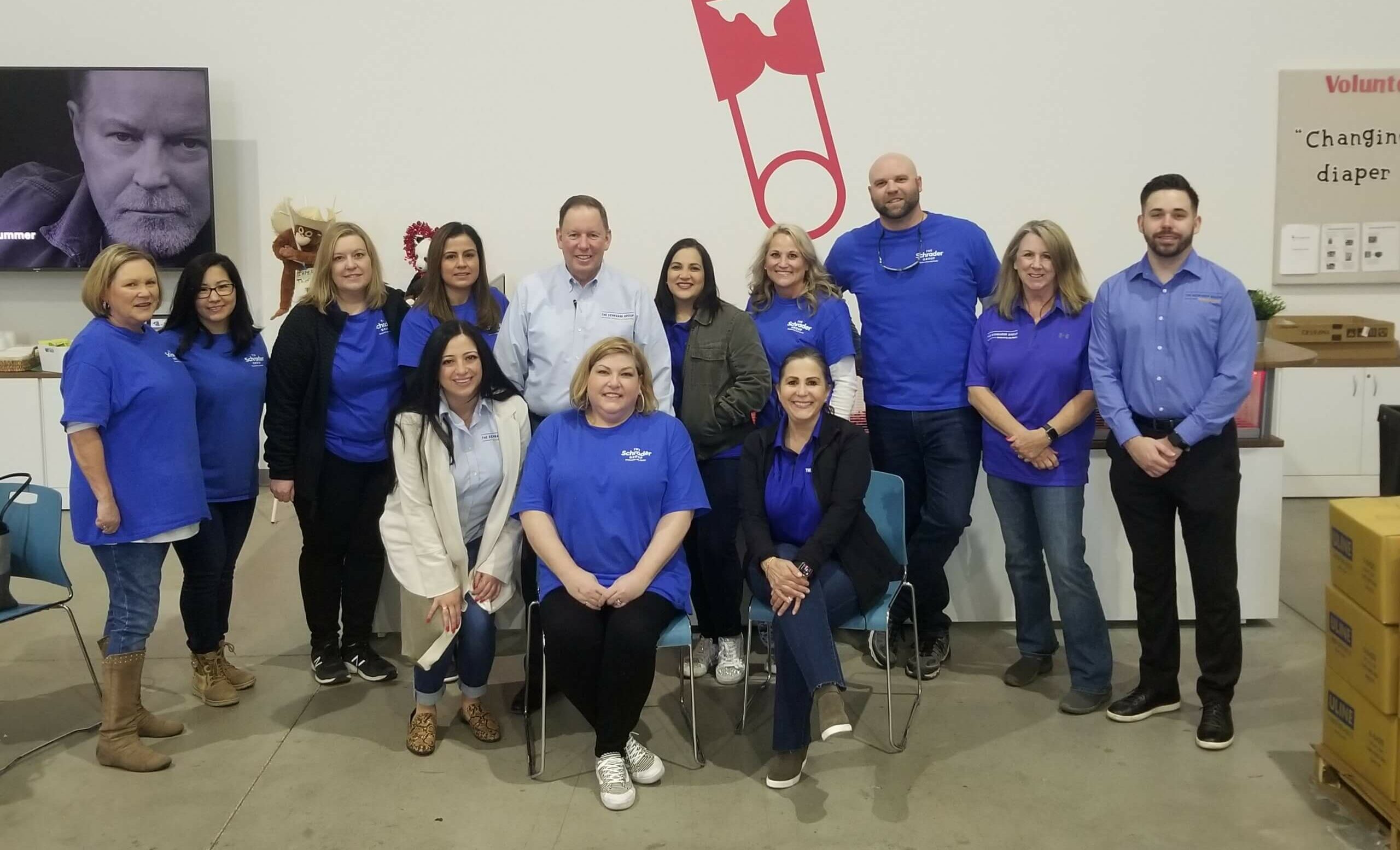 The Texas Diaper Bank has been serving the Greater San Antonio area and 12 surrounding counties for more than a decade. The Texas Diaper Bank focuses on providing diapers and other basic items to babies, women, children with disabilities and seniors.
The Texas Diaper Bank provides assistance to the following:
Diaper Assistance– Provides access to diapers, wipes, and basic healthcare products to families with young children.
Incontinence Assistance– Provides access to incontinence supplies, wipes, and other healthcare products to individuals aged 65 and older and individuals with a doctor's prescription.
Healthy Women Period– Provides access to period supplies.
Disaster Relief– Provides diapers, wipes, and healthcare products to individuals and families that have been displaced by a natural disaster.
Calm Parent– Provides a unique curriculum to help teach parents basic parenting skills in diapering, potty training, and baby-proofing.
My Healthy Child– In partnership with Methodist Healthcare Ministries, provides child health and wellness classes to enable participants to parent better.
Volunteering
On March 9th, 2022, our team had the pleasure of helping package more than 11,000 incontinence diapers to be distributed to seniors in our community.
We love helping the great people of San Antonio and we love working together to impact our community.
Learn more about the Texas Diaper Bank here: https://www.texasdiaperbank.org/