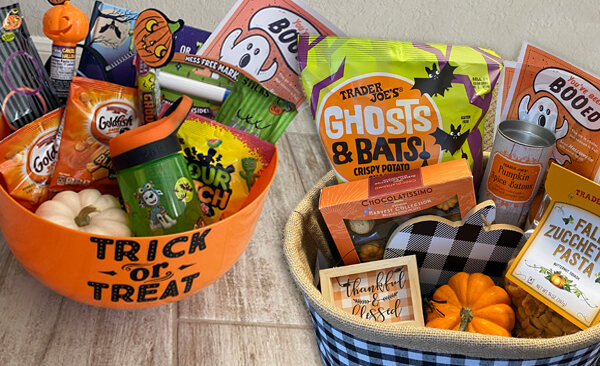 SPREAD HALLOWEEN CHEER
Have you been Booed before? Take part in this fun Halloween tradition in your neighborhood by surprising your neighbors with Halloween treats/goodies.
Here is what you need to do to get started spreading some cheer for Halloween.
1. Place the "We've been Booed" sign on your door or visible in a window.
2. Within two days, get two treats or put together a basket, download and make two copies of this instruction sheet and the "We've been Booed" sheet.
3. Secretly deliver the treats to two neighbors/friends who haven't been "Booed" and see how far it spreads through your community by Halloween.

Start Booing!
You must be visiting the Schrader Group because you have just been BOOed by the Phantom Ghost or want to start a BOO reaction in your neighborhood or at the work place. Sometimes also called "You've Been Ghosted".
Here are some frequently asked questions.
Must I Participate?
No. Don't feel obligated to go out and "BOO" somebody because you have been Boo-ed. Some don't pass it on, others choose to Boo many more than two. What you do is up to you. It is all in good fun during spooky-season and should not be a burden.
What "Goodies" Should I Give Out?
It can be anything you want! Cookies, Candy, Games, Toys, Stickers, Fruit, Apple Juice, etc. Some people make home made snacks and others give pre-packed treats. If you make homemade treats, there may be a good chance your hard work will go right to the trash since people don't know exactly "where it has been". Use discretion.
Serving the San Antonio Area
The Schrader Group has helped thousands of clients make the transition from one home to the next and we would be happy to do the same for you.
The Schrader Group of San Antonio is one of the Top Real Estate teams and the name to look for when trying to buy or sell a home in San Antonio or any of the surrounding areas. With more than 41 years of experience, we can handle every need you may come across, from selling your home, buying your home, or purchasing a new build. Let us be your guide and contact us today!