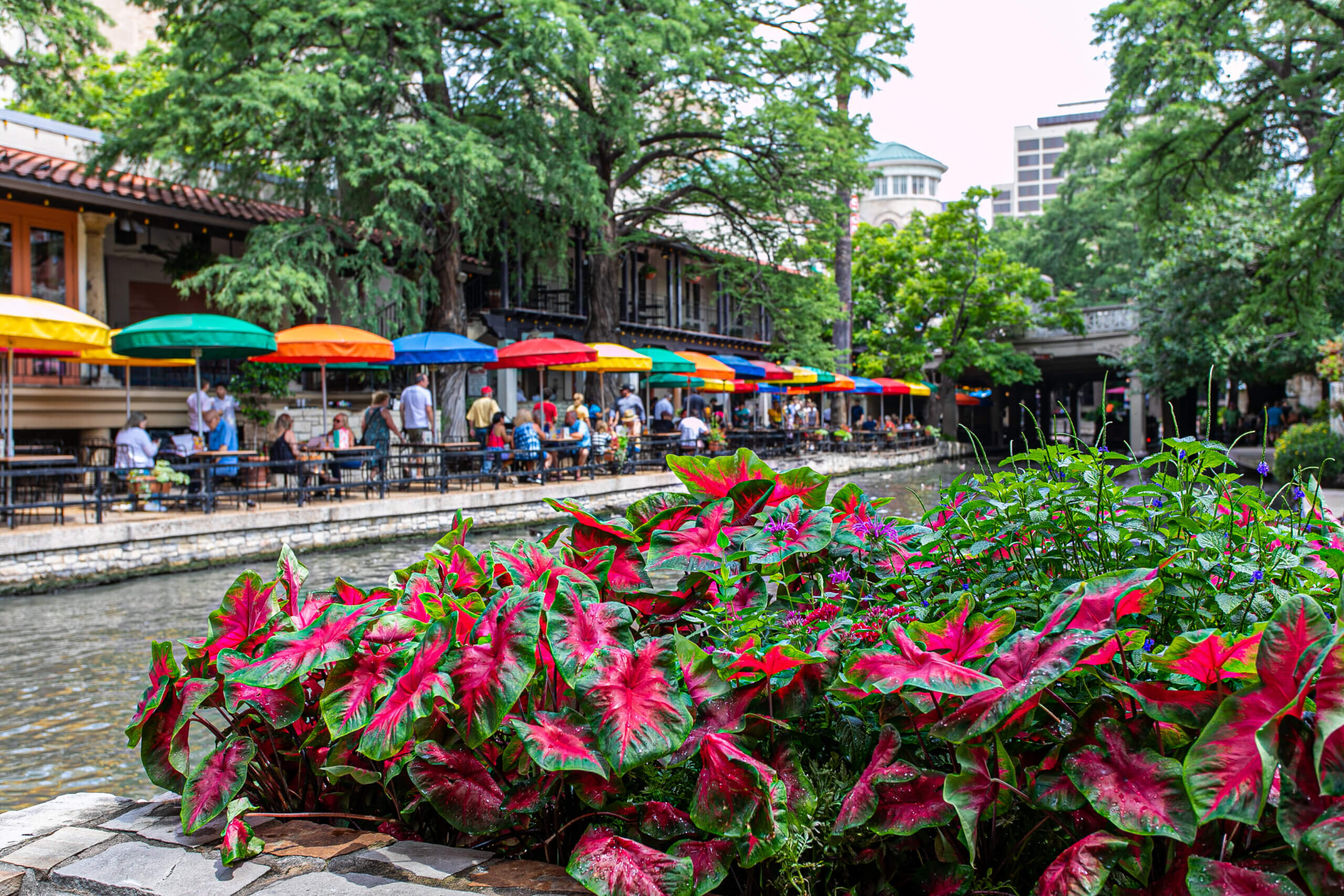 At the heart of the Lone Star state rests San Antonio; culturally diverse and full of rich history. Life here is colorful and certainly full of flavor. A wide variety of cultures are ever-present in San Antonio and widely celebrated, too. From our Hispanic culture to our German roots, from our cowboys to our soldiers and veterans. Blended cultures are our forte.
Neighboring cities such as New Braunfels, Gruene, Fredericksburg and Bulverde, which were founded by German settlers and explorers, lend their German roots and provide the San Antonio area with even more rich history.
In addition, many military bases are situated in San Antonio, which is how we've earned the name "Military City USA". Our military history dates back to the Battle of The Alamo, and we're proud to be home to a series of bases known as Joint Base San Antonio. Our city is no stranger to all of the amazing qualities our service men and women bring to our communities.
Residents and visitors celebrate a variety of cultural and historical events throughout the year. Discovering the old and exploring the new. Each season of the year brings opportunities for unique events that continue to make the Alamo City a vibrant and proud community.
We have gathered a list of some of the most visited and loved events by our residents as well as visitors.
MARTIN LUTHER KING, JR. MARCH AND DREAMWEEK
When: January 13-30
In honor of Dr. Martin Luther King, Jr., nearly 300,000 people participate in a 3-mile march down Martin Luther King Drive on the east side of San Antonio. The march starts at 10AM on Monday, January 17th. In 2013, inspired by Dr. Martin Luther King Jr.'s vision, the City of San Antonio and Dreamvoice, LLC launched DreamWeek.
DreamWeek is a city-wide summit offering a series of events, from guest speakers, art exhibitions, discussion panels, to workshops and lessons to foster the exchange of ideas, inspire discussion and ignite change. www.sanantonio.gov/mlk and http://dreamweek.org
CULINARIA RESTAURANTS WEEK
When: January 15-29 and August (TBD)
This bi-annual culinary extravaganza takes place in the Alamo City and surrounding counties in January and August. Nearly 60 participating restaurants offer three-course menus for lunch and dinner, San Antonians get to navigate the delicious and diverse local dining scene. For a list of participating restaurants, visit https://www.culinariasa.org/
SAN ANTONIO STOCK SHOW & RODEO
When: February 10-27
One of the largest events in the city, The San Antonio Stock Show and Rodeo takes place every February at the AT&T Center and Freeman Coliseum fairgrounds. This event attracts the state's best rodeo athletes and bucking stock. Spectators enjoy family-friendly livestock and horse shows, and live music featuring some of the hottest names in the music industry. The whole family will enjoy the carnival with pony rides and the petting zoo, plus educational activities, exhibits, and shopping. www.sarodeo.com
CONTEMPORARY ART MONTH
When: March 1-31
On March 1, Contemporary Art Month (CAM) kicks off with a calendar of events for local artists. Through gallery shows, museum presentations, panel discussions, literary readings, theatrical performances, and concerts, CAM aims to showcase and share the best artists in the city. CAM events are held in both private spaces and businesses, as well as in unique outdoor venues around the city. www.contemporaryartmonth.org
FIESTA
When: March 31- April 10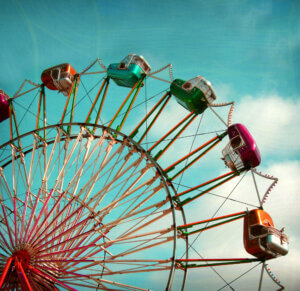 Viva Fiesta! Join San Antonio's largest city-wide party; enjoy parades, food-centric events, live performances and local entertainment. Fiesta will kick off at Fiesta at Hemisfair for the opening ceremony. Parades include The Battle of the Flowers Parade, Fiesta Flambeau Parade, and Texas Cavaliers River Parade. For food-centric events and drinks, plan to attend NIOSA (A Night In Old San Antonio), The St. Mary's Oyster Bake, and Taste of New Orleans. Put on your brightest Fiesta colors and celebrate our rich Mexican culture with food, drinks and family-fun. https://fiestasanantonio.org/
FIESTA NOCHE DEL RIO
When: June 10- August 6
The Alamo Kiwanis Club presents Fiesta Noche Del Rio. An artistic production featuring Mariachi music, Flamenco guitar, singing and dancing at the Arneson River Theatre in the La Villita Historic Village. The performances highlight San Antonio's rich culture and its significant Spanish, Mexican and Latin influences.
Every Saturday and Sunday evening starting at 8:30PM, spectators gather to enjoy the show. Ticket sales help support children's charities such as The Children's Shelter and Any Baby Can. http://fiestanochesa.com/
FLOAT FEST
When: July 23-24
A weekend of music, tubing, camping, and more. This summer party is held in a private Ranch in Gonzales, TX. https://floatfest.net/
WORLD HERAITAGE FESTIVAL
When: September 7-11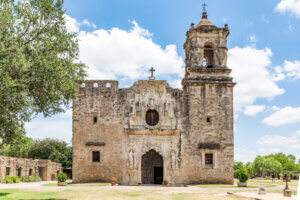 An annual event that celebrates and promotes the preservation and maintenance of the San Antonio Missions, a UNESCO World Heritage Site. In 2015, the World Heritage Committee inscribed San Antonio's five Spanish colonial Missions on the World Heritage List: The Alamo, Mission Concepcion, Mission San Jose, Mission San Juan, and Mission Espada. The five-day festival offers a Bike Ride, Walk & Run tour of the missions, exhibitions, missions mural tour, and more. https://www.worldheritagefestival.org/
DIA DE LOS MUERTOS
When: October-November
Also known as "Day of the Dead," this event is typically hosted during the days preceding Halloween. Dia de los Muertos serves as an opportunity for the living to honor and commemorate friends and family members who have passed on, as well as a reminder that we are all equal in death. Families create personalized altars with various items: pan dulce, tamales and sugar skull trinkets. The city of San Antonio hosts more than 10 unique events to honor the dead during this time. https://www.visitsanantonio.com/dia-de-los-muertos/
WURSTFEST
When: November 4-13
Beer and bratwurst lovers unite for this annual celebration of German culture and cuisine. Hosted in New Braunfels near the headwaters of the Comal River. Locals gather to enjoy traditional German food with a Texan twist, great music, dancing, carnival rides, and an endless supply of both German and domestic beers. https://wurstfest.com/
FORD HOLIDAY RIVER PARADE AND LIGHTING CEREMONY
When: The day after Thanksgiving
 The day after Thanksgiving, San Antonio rings in the holiday season at one of its most picturesque spots, the River Walk. The Ford Holiday River Parade and Lighting Ceremony features 30 illuminated floats. The Lighting Ceremony takes place in the Arneson River Theater, where thousands of holiday lights are turned on and displayed along the River Walk until the beginning of January. https://www.thesanantonioriverwalk.com/events/holiday-lights-on-the-river-walk-free/
SAN ANTONIO ROCK 'n' ROLL MARATHON & ½ MARATHON
When: December 3-4
Hundreds of people join in for one of the biggest running events in San Antonio. Participants get a first-hand look at the city's most iconic landmarks: the River Walk, Tower of Americas, Torch of Friendship, and more, while enjoying live bands, cheerleaders, and themed water stations along the way. https://www.runrocknroll.com/
CELEBRATE SA
When: December 31
People gather downtown for a huge New Year's Eve celebration. Free live music on stages at Hemisfair, La Villita, and Arneson River Theater, and tons of delicious food from local food trucks. Parents play games with their kids in the family zone and watch performances at the Arneson River Theater awaiting the night's big finale. https://saparksfoundation.org/event/celebrate-sa/