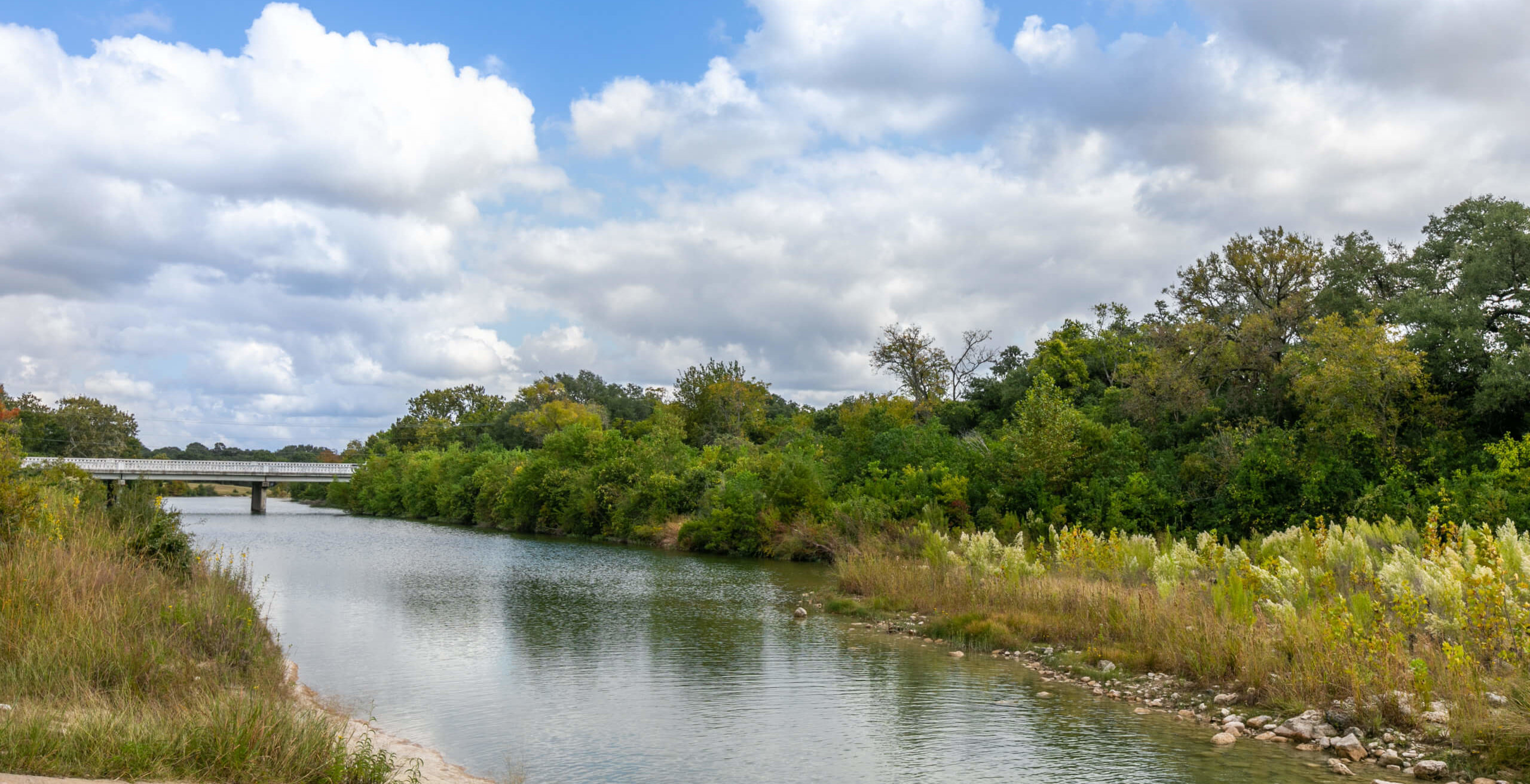 Are you looking for somewhere to go this weekend? One of the advantages of living in San Antonio are the surrounding state parks among the beautiful hill country. We have compiled a list of state parks that are all within a 1 1/2 hours of San Antonio.
GOVERNMENT CANYON STATE NATURAL AREA
Location: 12861 Galm Road, San Antonio, TX 78254
Grab your hiking shoes or bike and head over to Government Canyon State Natural Area for a day of exploring. Enjoy 40 miles of trails, lush green landscape and rocky canyon-lands. In addition to hiking and biking, the area offers camping, geocaching, a children's playscape, and dinosaur tracks. Some of the terrain may be too rugged for small children and strollers, but there is plenty of nature for those of any age to explore.
GUADALUPE RIVER STATE PARK
Location: 3350 Park Rd 31, Spring Branch, TX 78070
The Guadalupe River State Park features four miles of beautiful, serene river frontage, and areas that are lined with beautiful rock canyon walls. Plenty of water activities await such as canoeing, kayaking, fishing, and tubing-a perfect getaway from the Texas heat. If you'd rather play on land, there is camping hiking, picnicking and geocaching available. You can also saddle up a horse and explore one of the 13 miles of nature trails on horseback.
PEDERNALES FALLS STATE PARK
Location: 2585 Park Rd 6026, Johnson City, TX 78636
This is truly nature's water park. The Pedernales river has plenty of swimming areas, but also flows over huge limestone slabs often leading to more turbulent waters which is great for kayaking and canoeing. The river is great for wading, tubing, and fishing as well. Land activities include hiking, camping, picnicking and geocaching. Enjoy horseback riding on over 10 miles of rugged terrain.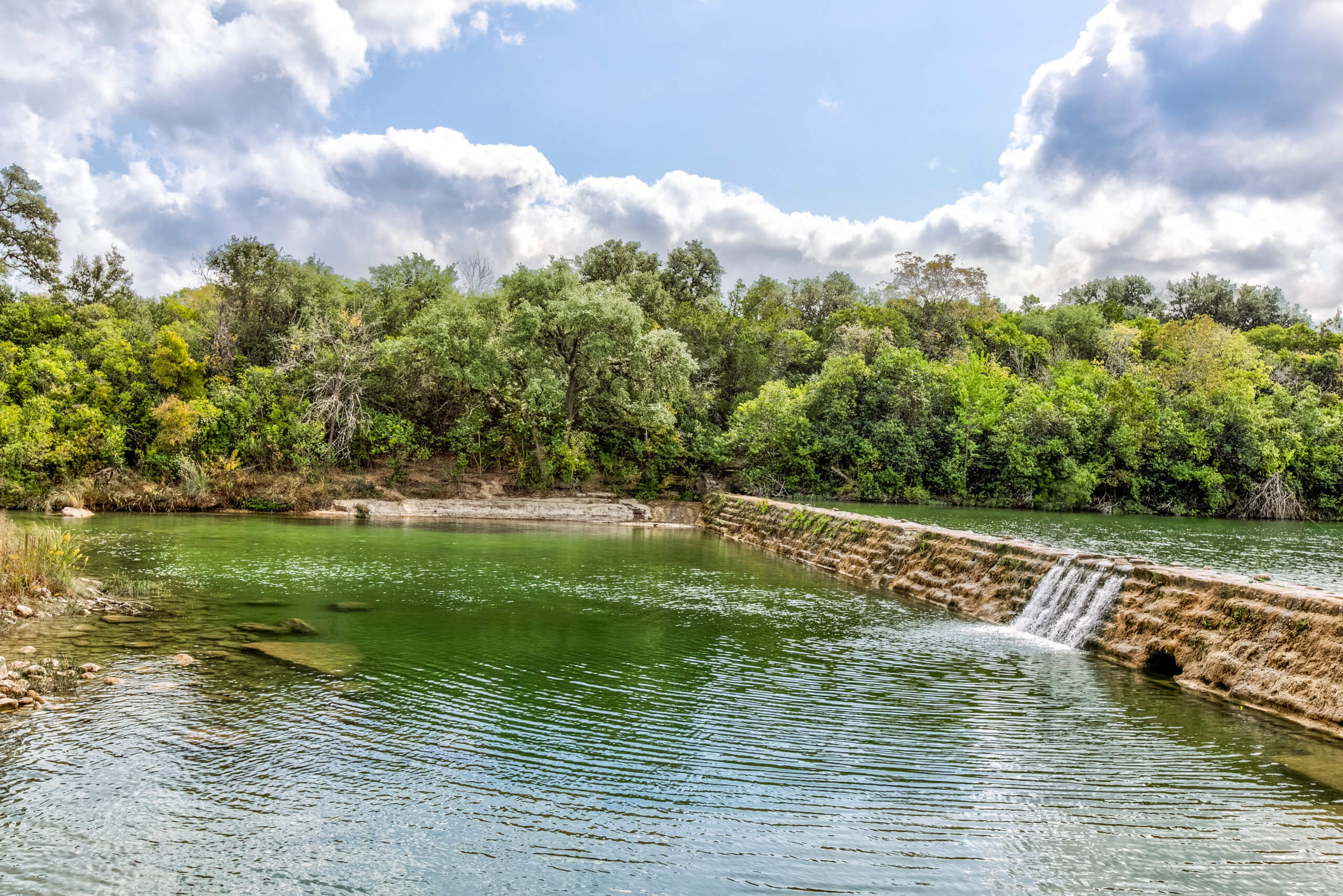 BLANCO RIVER STATE PARK
Location: 101 Park Rd 23, Blanco, TX 78606
Nestled in beautiful Texas hill country, Blanco River State Park is sure to entertain all ages with ample swimming and fishing! The river is known for its calm, blue-green water and features two favorite swimming areas created with small dams-another fantastic way to escape the Texas heat. Fishing enthusiasts can cast a line standing on one of the dams. A variety of other outdoor activities include hiking, picnicking and camping, or just relaxing beside the river.
OLD TUNNEL STATE PARK
Location: 10619 Old San Antonio Rd, Fredericksburg, TX 78264
This beautiful half mile nature trail is perfect for anyone wanting a short, easy hike to view nature and wildlife. This park is home to the famous 'bat cave' that is home to up to 3 million Mexican free-tailed bats that can be observed best May through October. Bat-viewing opportunities are available all week and presentations are also given in the park.
ENCHANTED STATE PARK
Location: 16710 Ranch Rd 965, Fredericksburg, TX 78264
Get ready to work up a sweat! Known to be one of the most popular outdoor recreation areas in Texas, people come from all over to hike or rock climb the expansive granite rock dome, known as Enchanted Rock. If you aren't feeling up to the challenge, enjoy backpacking, hiking, picnicking, bird watching or star gazing in the midst of some of the most beautiful scenery in the state.
MCKINNEY FALLS STATE PARK
Location: 5808 McKinney Falls Pkwy, Austin, TX 78744
Go swimming or boulder-hopping in Onion Creek which flows over large limestone ledges creating bubbling pools below. Enjoy nature's playground by hiking or biking almost nine miles of trails. Set up a campsite or visit the old rock shelter that is the remains of an early Texas homestead.