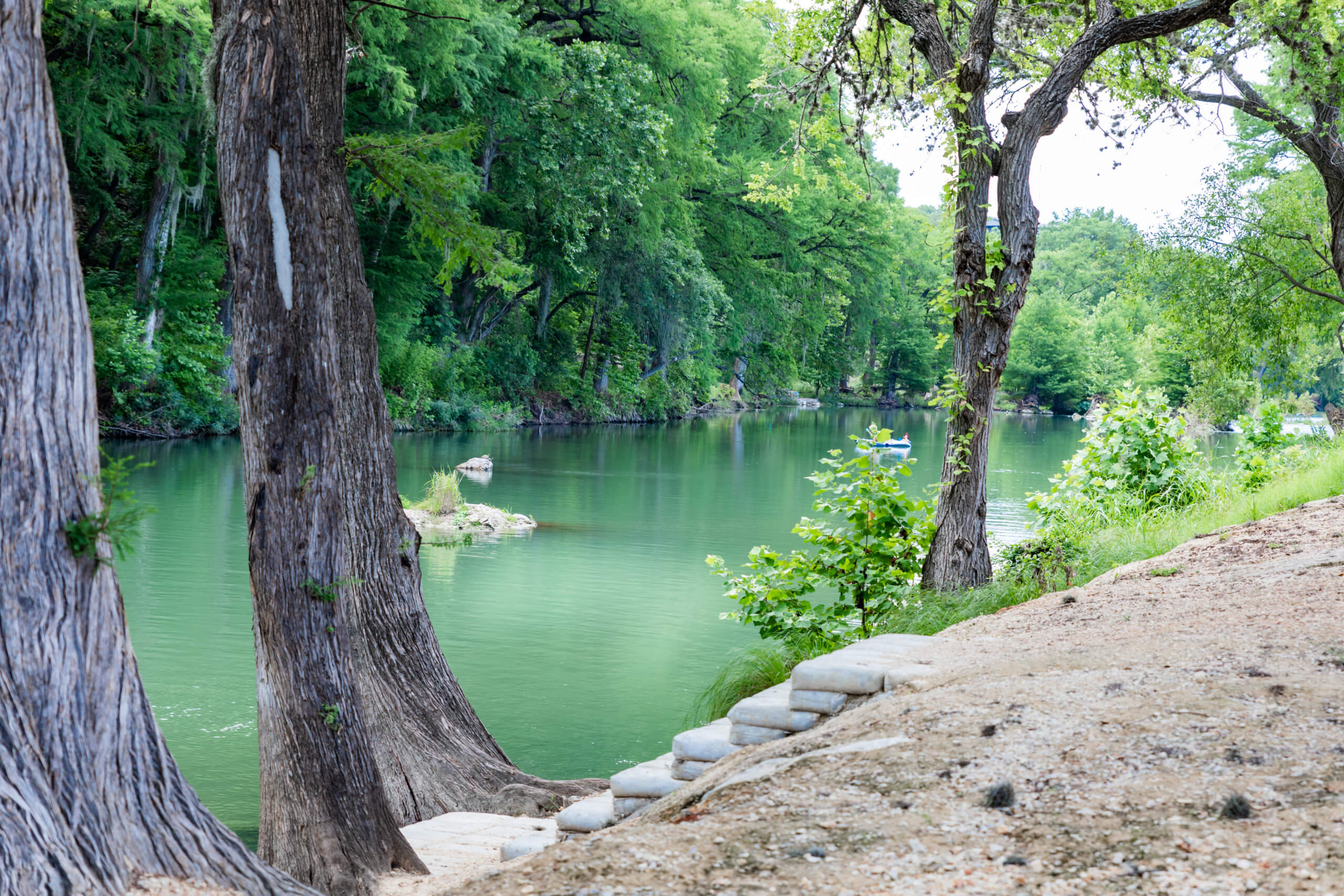 During these hot summer months, many Texans like to cool off in a lake, river or swimming hole. Whether you are planning a weekend getaway with family or a fishing trip with some friends, you won't want to miss some of Texas Hill Country's most popular water recreation destinations. We've gathered a list of lakes, rivers, and swimming holes within a two-hour drive from San Antonio. Enjoy the great outdoors and take a day trip to one of these natural areas for some fun in the sun. Don't forget to wear sunscreen, follow water safety guidelines and bring plenty of water to stay hydrated.
LAKES
Canyon Lake
Located 40 miles north of San Antonio and 25 miles west of New Braunfels, Canyon Lake is recognized as "The Jewel" of the Texas Hill Country with depths reaching up to 130 feet. Visitors and locals enjoy the blue water due to its limestone bottom and the many opportunities the lake provides from boating, kayaking, fishing, scuba diving, water skiing, parasailing and swimming.
For more information visit: Canyon Lake

Lake Travis
Known as the "Crown Jewel" of the Central Texas Highland Lakes located 20 miles northwest of Austin in Travis and Burnet counties. Lake Travis is the most visited freshwater recreational vacation destination in the state. This 64-mile long lake has several access points located all throughout its more than 270 miles of shoreline. Each access point offers unique experiences and views. The Mansfield Dam Park offers gorgeous lake views and swimming. The Tom Hughes Park, Bob Wentz Park, and Cypress Creek Park offer picnic and swimming. Many more access points surround the lake, as well as two waterparks. Lake Travis offers parks, water sports, boat rentals, zip-lining, waterparks, marinas, boat sales and so much more.
For more information visit: Lake Travis
Medina Lake
Located 40 miles northwest of San Antonio in Bandera and Medina counties, Medina Lake is known for its large yellow catfish, clear waters and a variety of coves, limestone bluffs and creek beds. Enjoy swimming, picnicking, boating and fishing. Fishing enthusiasts can find a variety of species in the lake: largemouth bass, smallmouth bass, catfish, crappie, white bass and hybrid striped bass. The lake can be accessed through Bandera County Park.
For more information visit: Medina Lake
Choke Canyon Reservoir
Located 88 miles south of San Antonio, Choke Canyon Reservoir offers many unique outdoor opportunities. Spend the day fishing, birdwatching, camping, hiking or swimming while surrounded by wildlife. The reservoir is surrounded by James E. Daughtrey Wildlife Management Area, a 5,341-acre recreation area.
For more information visit: Choke Canyon
RIVERS
Guadalupe River
The Guadalupe River runs from Kerr County to San Antonio Bay in the Gulf of Mexico. This 230-mile long river runs through some major cities in Texas: Kerrville, New Braunfels, Seguin, Gonzales, Cuero and Victoria. Tubers from around Texas visit New Braunfels each summer to enjoy this section of the river. In addition, visitors appreciate rafting, canoeing, kayaking, paddle-boarding and fly-fishing in the river.
For more information visit: Guadalupe River
Comal River
Known as the shortest navigable river in Texas, at approximately 2.5 miles long, the Comal river provides one of the most enjoyable tubbing experiences in Texas. The float is shorter and calmer -compared to the Guadalupe river- providing a fun and refreshing experience. And don't forget about the famous tube chute! Spring fed from the Edwards Aquifer at the Comal Springs, the river runs through Landa Park, downtown New Braunfels, continues past Schlitterbahn and merges with the Guadalupe River.
For more information visit: Comal River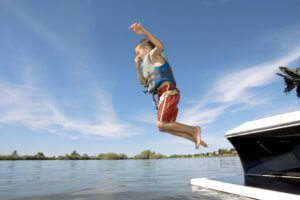 Frio River
The Frio River is 200 miles long running from Real County to Nueces River. There is Access the river from Garner State Park, which is 77 miles south of San Antonio. This crystal clear spring-fed river offers scenic views, swimming, kayaking, tubing, canoeing and fishing. At Garner State Park there are 16 miles of trails to enjoy plus cabin rentals, miniature golf, biking and areas to geocache.
For more information visit: Frio River
Blanco River
The Blanco River runs 87 miles long and extends from Kendall County to the San Marcos River. Access the river through Blanco State Recreation Area in Blanco and enjoy a variety of activities: swimming, fishing, boating, paddling, hiking and camping. Fish species found in the river are: bass, channel catfish, sunfish and rainbow trout.
For more information visit: Blanco River
SWIMMING HOLES
Blue Hole
Located in Blue Hole Regional Park in Wimberley, this natural swimming hole attracts hundreds of people every year. The surrounding park offers 4.5 miles of trails, picnic areas, pavilions, basketball and volleyball courts, and an amphitheater. Plus, beautiful scenery filled with cypress trees and native grass.
For more information visit: Blue Hole
Jacob's Well
Just north of Wimberley, TX is believed to be the longest underwater cave in Texas, this artesian spring is one of Wimberley's favorite swimming holes. Jacob's Well water is supplied by the Trinity aquifer approximately 140 feet below the surface which retains a year-round water temperature of 68 degrees. The cave system underneath the well is restricted to professional research divers. Jacob's Well Natural Area is an 81 acre preserve with a Nature Center.
For more information visit: Jacobs Well

Barton Springs Municipal Pool
Located in the grounds of Zilker Park in Austin, this outdoor swimming pool is one of the crown jewels of Austin. The pool is fed from underground springs and maintains a year-round temperature of 68-70 degrees. Visitors enjoy three acres of swimming in water with depths from 0 to 18 feet. Adjacent grassy areas provide shade and plenty of room to lounge and enjoy the day.
For more information visit: Barton Springs