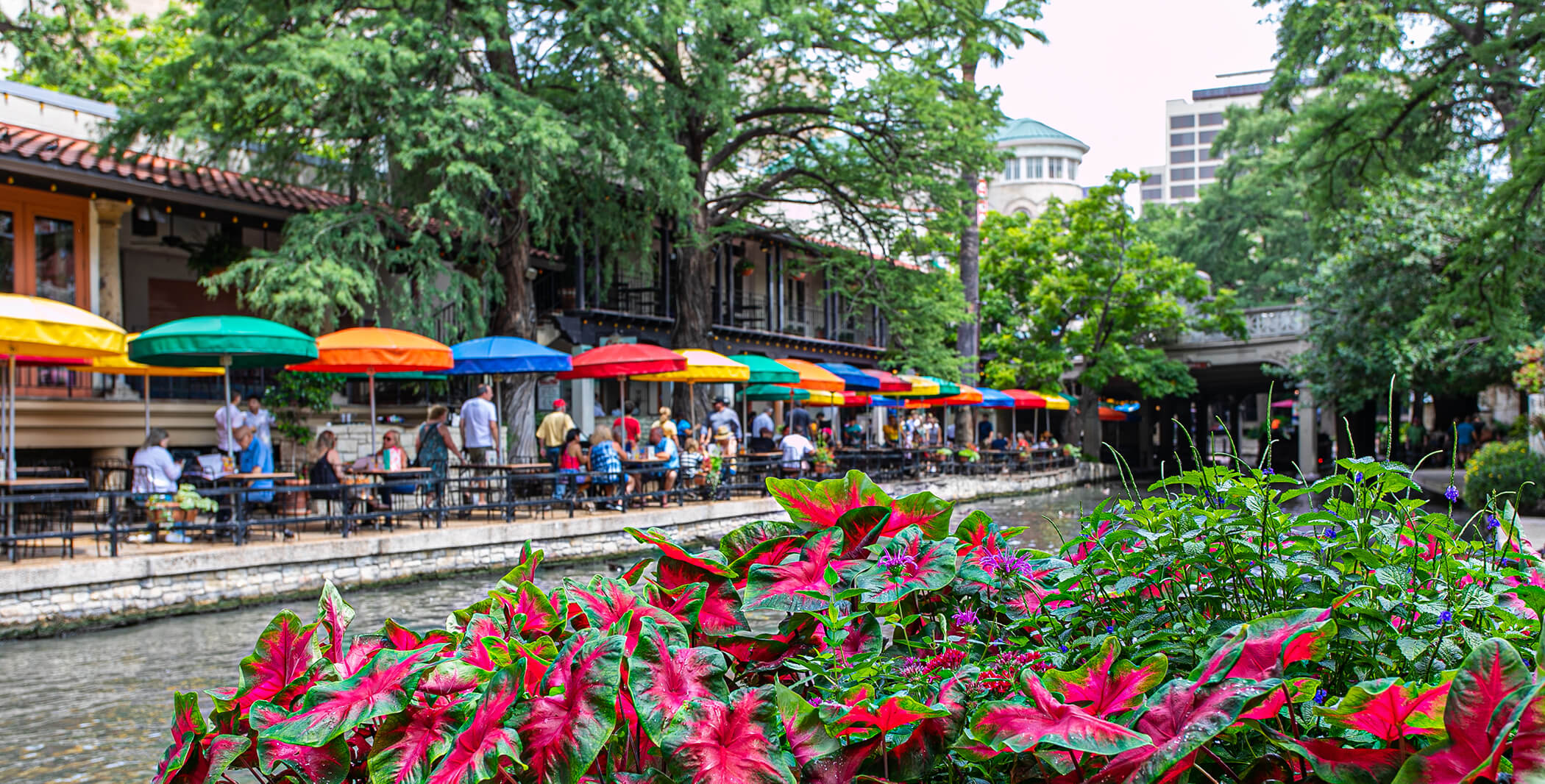 At the heart of the Lone Star state rests San Antonio; culturally diverse and full of rich history. Life here is colorful and certainly full of flavor. San Antonio residents are proud and not afraid to tell you about all of the great things their city has to offer. Those who are from San Antonio know that we're proud to be home to some of the best breakfast tacos, The Spurs, top-notch Mexican cuisine, the Riverwalk and the Alamo.
HISTORY
Originally belonging to Spain and then Mexico, present-day San Antonio was founded as one of a series of missions and military outposts. Mission San Antonio de Valero, or the Alamo, was founded in 1718 at the headwaters of the San Antonio River and four other missions followed. Texas fought for and won its independence in 1836, but our Hispanic heritage has never been forgotten and influences nearly every aspect of our culture from the music we listen to, and the food we eat.
CULTURE
A wide variety of cultures are ever-present in San Antonio and widely celebrated, too. From our Hispanic culture, to our German roots, from our cowboys to our soldiers and veterans. Blended cultures are our forte.
Neighboring cities such as New Braunfels, Gruene, Fredericksburg and Bulverde, which were founded by German settlers and explorers, lend their German roots and provide the San Antonio area with even more rich history.
Many military bases are situated in San Antonio, as well, which is how we've earned the name "Military City USA". Our military history dates back to the Battle of The Alamo, and we're proud to be home to a series of bases known as Joint Base San Antonio. Our city is no stranger to all of the amazing qualities our service men and women bring to our communities.
EVENTS
Local residents celebrate a variety of cultural and historical events throughout the year.
San Antonio Stock Show & Rodeo
Originally held at The Freeman Coliseum in 1950, the San Antonio Stock Show and Rodeo is held over the span of three weeks in February. This event attracts the state's best rodeo athletes and bucking stock. Spectators can enjoy family-friendly educational activities and exhibits, a carnival, shopping, concerts by popular music artists, as well as livestock and horse shows.
When: February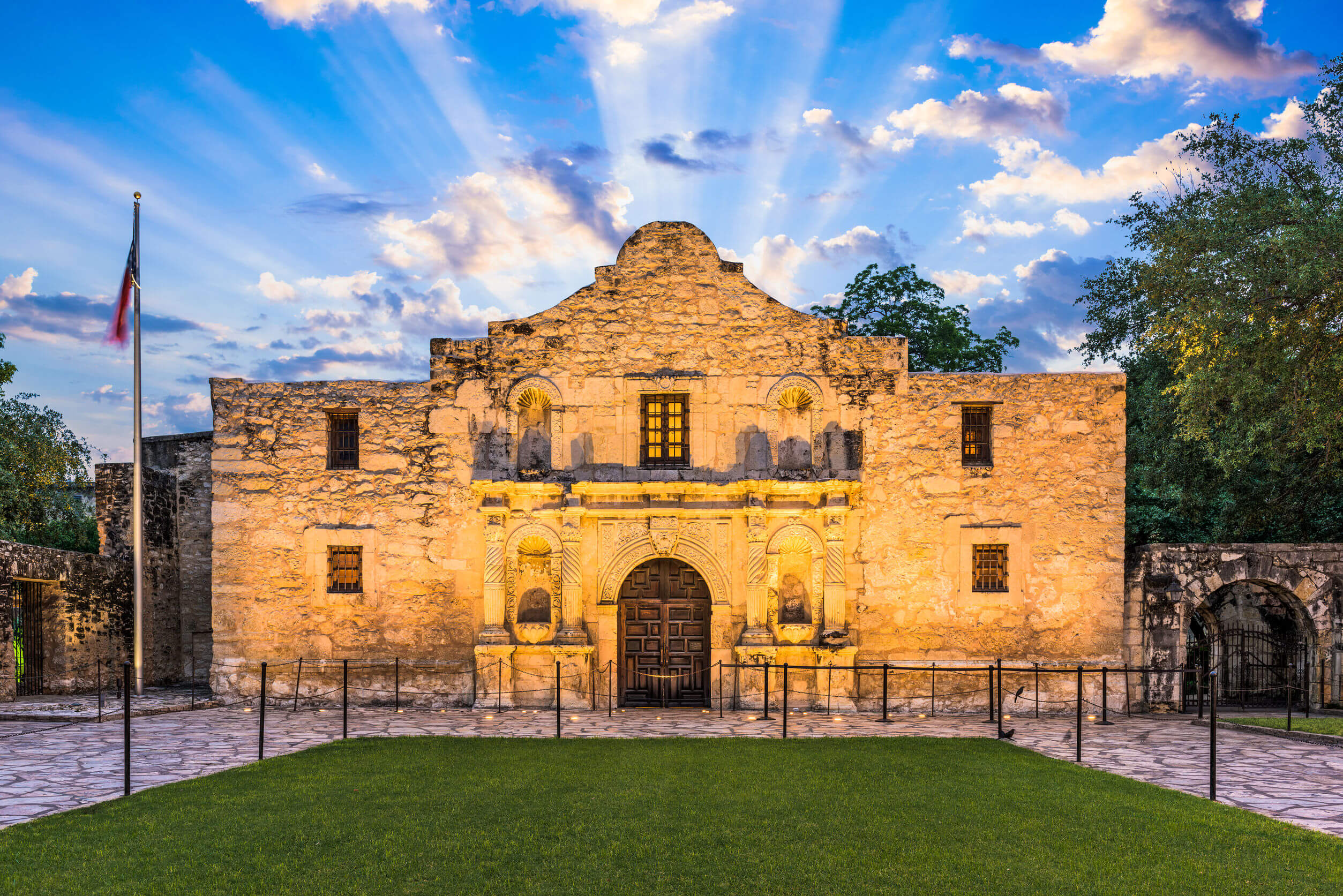 Battle of the Alamo Commemoration
In remembrance of the 189 men who died defending the Alamo against Santa Ana's Mexican troops a 13 day opportunity. During the 13 days, visitors can watch re-enactments of the battles, listen to Mexican and Texan historians and attend memorial ceremonies to honor those who died on both sides.
When: February 23-March 6
Contemporary Art Month
On March 1, CAM kicks off with a celebration at Blue Star Contemporary followed by 31 days full of more than 200 gallery shows, museum presentations, panel discussions, literary readings, theatrical performances, and concerts. Though most CAM events are in private spaces and businesses, some happenings pop up in cool and unique outdoor spots around the city.
When: March
Tejano Music Awards Fan Fair
Every year in March, the Tejano Music Awards Fan Fair hits San Antonio (the "Tejano Capital of the World"), bringing with it 200 musicians who perform over four days in the Historic Market Square. The Fan Fair draws 100,000 music-lovers who shake, sway, and dance to the best Tejano musicians around for free.
When: Mid-March
Fiesta
Beginning in mid-April, San Antonio locals gathers for a celebration! Fiesta celebrations include NIOSA, The St. Mary's Oyster Bake, the Battle of Flowers Parade, the Flambeau Parade and Taste of New Orleans. Put on your brightest Fiesta colors and come celebrate our rich Mexican culture with food, drinks and family-fun.
When: Mid-April
Texas Folklife Festival
Ballet folklorico, German sausage, Native American pottery, blue grass bands, Korean barbecue, and ax throwing all have one thing in common; the Texas Folklife Festival, which celebrates Texas' unique and diverse heritage. When: When: Early June
Freedom Fest
San Antonio celebrates July 4th over the course of three days during Freedom Fest. Red, white, and blue covers the Historic Market Square, where vendors and food booths set up with areas set aside for kids' activities, artists showcase their work, and live bands. You can expect a mix of country, cumbia, Latin, and rock performers.
When: Early July
Wurstfest
Beer and bratwurst lovers unite for this annual celebration of German culture and cuisine! Hosted in New Braunfels, this annual festival takes place during the last weekend of September and runs through the first weekend of October. Locals gather to enjoy traditional German food with a Texan twist, great music and dancing and, of course, an endless supply of both German and domestic beers.
When: Early November
Dia de Los Muertos
Also known as "Day of the Dead", this event is typically hosted during the few days preceding Halloween. Dia de Muertos serves as an opportunity for the living to honor and commemorate friends and family members who have passed on, as well as a reminder that we are all equal in death. Families create personalized altars leaving various items such as pan dulce, tamales and sugar skull trinkets. The city of San Antonio hosts more than 10 unique events to honor the dead during this time.When: October 26-November 3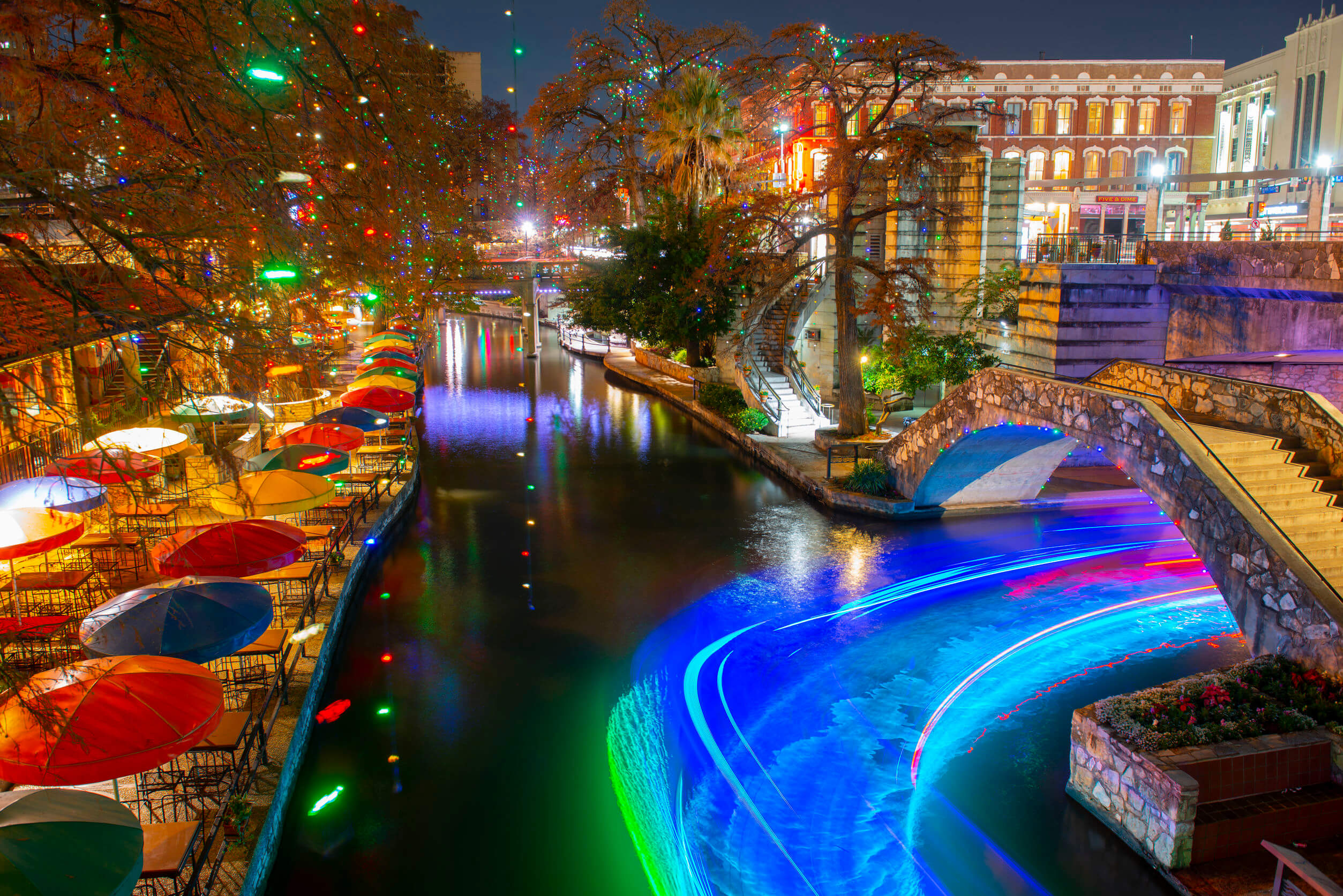 Ford Holiday River Parade and Lighting Ceremony
San Antonio rings in the holiday season at one of its most picturesque spots: the River Walk. The Ford Holiday River Parade and Lighting Ceremony is a one-hour floating parade consisting of 30 illuminated floats.
When: The day after Thanksgiving 
Celebrate San Antonio!
People gather downtown for the largest free New Year's Eve festival in Texas. Revelers enjoy free live music on stages at Hemisfair and in Maverick Plaza and fill up on delicious food from local food trucks. Parents play games with their kids in the family zone and watch family-friendly shows at the Arneson River Theater as they wait for the night's big finale. At midnight, get ready to countdown and cheers under an incredible fireworks show.
When: December 31