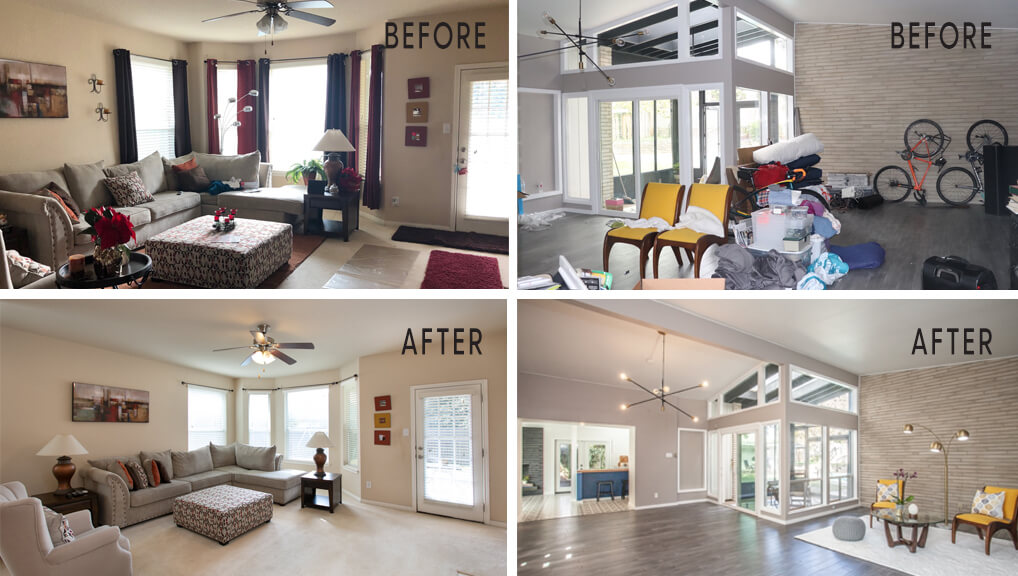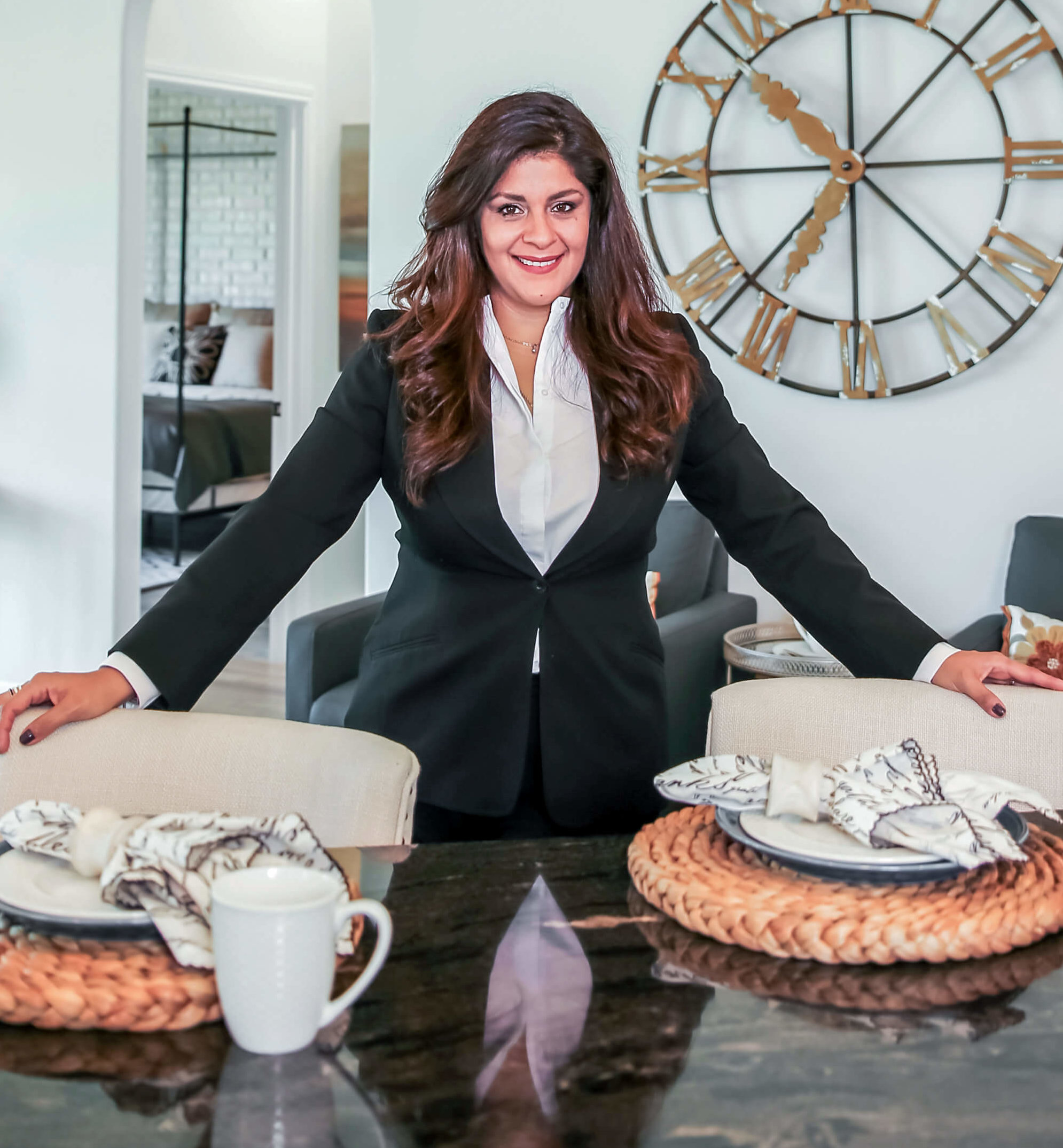 A buyer's first impression is never forgotten and we want a potential home buyer to have a great first impression and to visualize themselves living in your home. That is why we have a professional home stager to help you accomplish that.
A PROFESSIONAL HOME STAGER:
Creates more attractive living spaces
Helps sell homes faster with a higher price
Sets the stage for buyers to visualize it as their home
Customizes an action plan to your home
DECLUTTER
A home with too much stuff, is unattractive to buyers. De-clutter and organize as much as you can from cabinets, pantry, closets, table tops, dressers, garage and any other nook and cranny in your home. You have made the commitment to move and now is a perfect time to begin packing infrequently used items. Consider renting a climate-controlled storage space to pack and store extra items and furniture.
DEPERSONALIZE
Remove your personal and sentimental items so that potential buyers can visualize themselves living in your home. Remember, your decorative style will likely not be the same as potential buyers.
REMOVE THE FOLLOWING ITEMS:
Family photos
Children's artwork
Refrigerator magnets
Toys
Trophies/awards
College memorabilia
Collectibles
Sports equipment
Excess magazines
Posters
Stuffed animals
Religious accessories
Personal items
REFRESH AND REPAIR
Refresh your home with new paint or flooring. Avoid interior paint colors that are bright, pastels or primary colors. Make repairs as needed to avoid potential hurdles when trying to sell your home. It is a huge turn-off to potential buyers to think about a list of repairs while touring your home.
SUGGESTED REPAIRS:
Replace burned out light bulbs
Replace broken or missing fixtures
Patch and repair damaged walls
Check all door handles
Replace broken parts
Repair dripping faucets /showerheads
Repair damaged bath fixtures
Replace missing/damaged outlet covers
Replace broken/cracked windowpanes
Repair broken/cracked moldings and other woodwork
Inspect/ repair plumbing, heating and cooling systems
Repair/replace damaged roof shingles, siding and caulking
Remove/repaint any peeling paint on doors/windows
CLEAN
A clean home is a home that's been well cared for. Clean all rooms of your home to include: baseboards, counters, toilets, sinks, bathtubs, showers, lamps and light fixtures, windows, window coverings, dust furniture, carpets, floors, doors, cabinets, mirrors and pet areas. Clean everything!