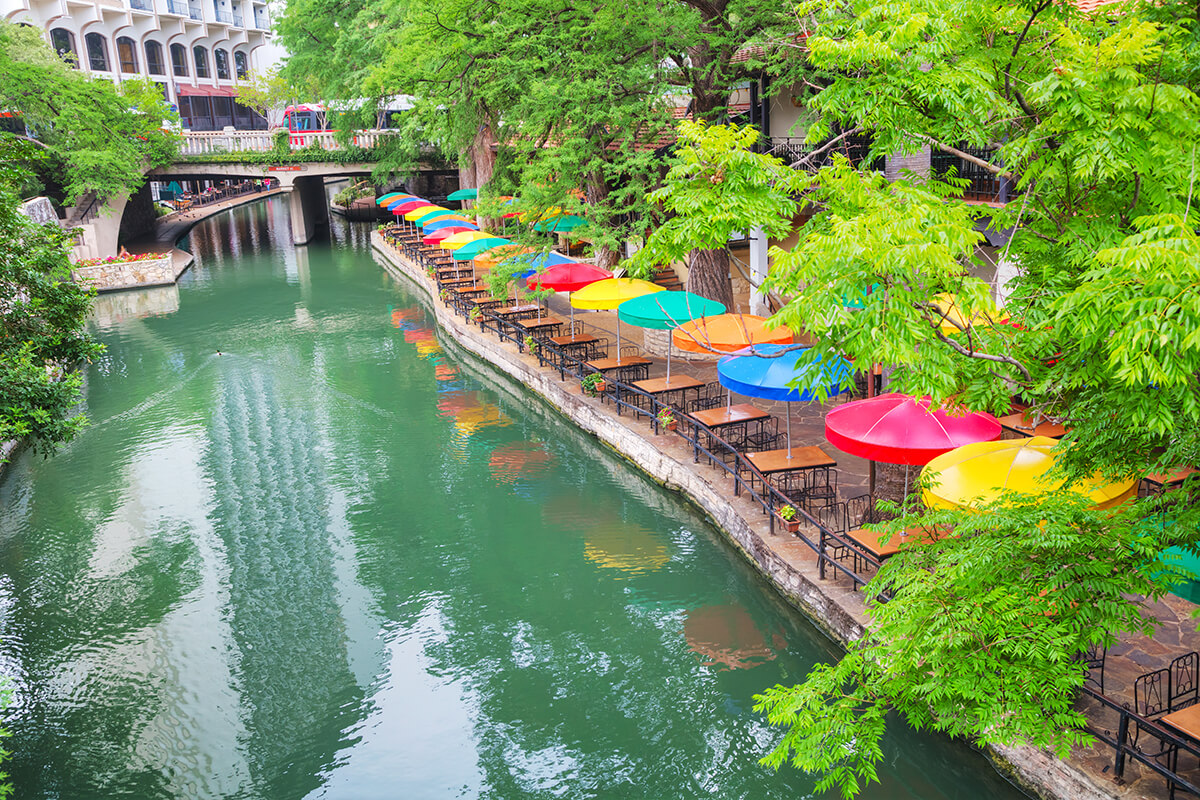 San Antonio is home to Texas' #1 attraction, the San Antonio River Walk. Nearby Mission San Antonio de Valero or the Alamo is also another huge downtown attraction, both draw millions of visitors annually. There is so much to explore, learn and see in downtown, which is the heart of San Antonio.
Experience the magic and rich culture of Downtown as you visit historical sites, spend some time sightseeing, enjoy unique shopping and excellent dining, and celebrate alongside locals the many events taking place year-round.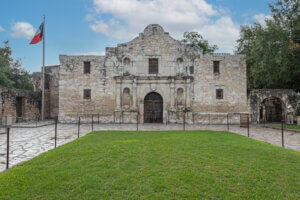 CULTURAL, HISTORIC AND COMMERCIAL VENUES
Whether you are touring the Alamo, taking a guided boat cruise down the River Walk, enjoying the panorama city view from the Observation Deck at the Tower of the Americas, experiencing fine dining at the Pearl, or enjoying live entertainment at the Majestic Theater, downtown has it all!
We've gathered a list of the downtown cultural, historical and commercial venues that make San Antonio the most visited city in Texas.
The Alamo
The River Walk
The Shops at Rivercenter
La Villita Historic Village
Gallager House
Historic Market Square
Casa Navarro
Alamodome
Tower of the Americas
Hemisfair
UTSA Institute of Texan Cultures
Henry B. Gonzalez Convention Center
King William District
The Pearl
Blue Star Arts Complex
Majestic Theater
Tobin Center
The Tower of Life
SCHOOLS
A variety of San Antonio Independent School District schools are located within the downtown area and serve families in the adjacent neighborhoods and districts. Higher education institutions, such as San Antonio College and the University of Texas at San Antonio (UTSA) are also situated downtown.
ECONOMY
Thriving businesses fill the downtown area. Hospitality and government are the pillars of downtown's economic landscape.  There are more than 100 hotels in the downtown area alone, plus a surplus of restaurants, attractions and venues, as well as, the City of San Antonio and law enforcement offices.
STREET ART AND MURALS

The San Antonio Street Art Initiative (SASAI), a non-profit organization has focused on promoting and creating high quality street art and murals in San Antonio, while advocating for artists and contributing to the city's diverse street art scene. Beautiful murals can be found throughout downtown, St. Mary's strip and other parts of the city.
COMING SOON…
Local officials broke ground on January 26, 2022 on a $27 million redevelopment project at Hemisfair. The redevelopment project will turn a 5-acre empty lot into a public park space for outdoor enjoyment with sitting areas, walking trails, water features, and green spaces with plenty of trees and natural landscape. Phase 1 is expected to be completed in late 2023, with Phase 2 and 3 to follow.