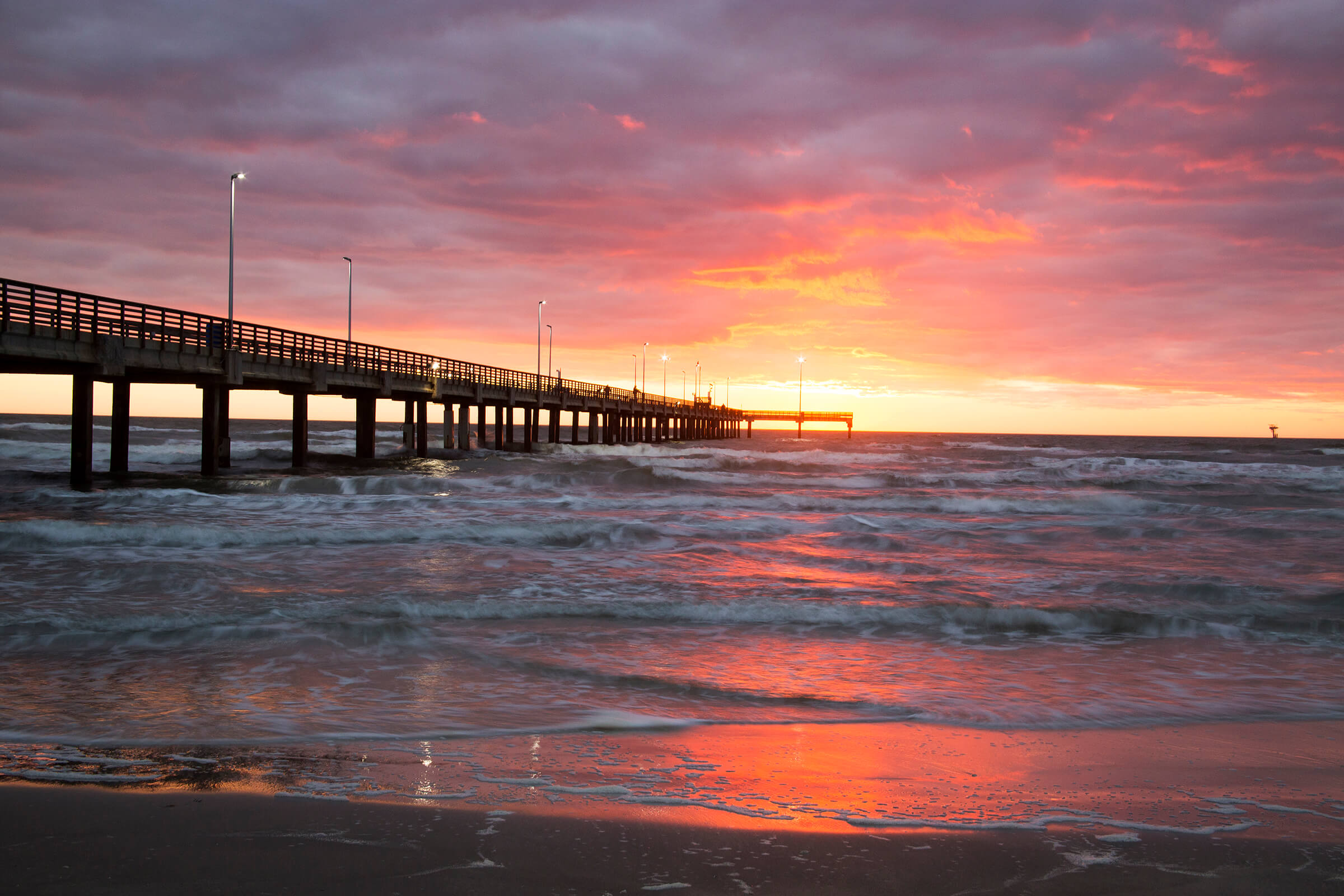 Whether you are looking for a day trip or a weekend getaway, these charming small towns are within a 2-hour drive of San Antonio and offer something for everyone.
Bandera –The Cowboy Capital of the World is 50 miles northwest in Bandera, TX. Saddle up for the old-west style cowboy way of life, where rodeos and nightly live music blend, and the hill country sunsets reveal cowboys riding off into the night. Enjoy horseback riding and longhorn tours around town and explore nature trails and private ranches. Visit or stay at a dude ranch and enjoy some fun activities: hayrides, campfires, cattle roundups, and lasso lessons. Working cattle ranches and hunting ranches also offer lodging and hunting. Visit the Hill Country State Natural Area and Medina Lake for unique water and nature activities: camping, horseback riding, hiking, fishing, boating and more.
Johnson City – Nestled in the scenic rolling hills of the Texas Hill Country, sits Johnson City, just 64 miles north. There are a plenty of things to do and see, from sipping wine at the medieval-inspired style 290 Wine Castle to shopping at the town square, from visiting the Lyndon B. Johnson Historic Park and learning about the 36th President's life, to reminiscing at the Texas Vintage Motorcycle Museum displaying motorcycles from the 50's, 60's and 70's.
Wimberley – "A little bit of heaven," sits 64 miles northeast. Wimberley, Texas is a small town with a big heart; this community can be characterized as offering a special kind of Texas hospitality. This artsy and entrepreneur spirited town is filled with places to explore and offers unforgettable options for day trips. Plunge into one of the best swimming holes in Texas, the Blue Hole Regional Park. Not too far from the Blue Hole, discover Jacob's Well, an underwater cave and artesian spring, and headwaters to Cypress Creek. Both swimming holes are significant natural areas in Texas. Hike up the Old Badly Mountain and take in a 360-degree panoramic view of the Wimberley valley. Take a stroll around The Square and discover great food, unique shops, hand crafted gifts and art installations. While you are visiting, watch a live glass blowing demonstration and take home exclusive glass collections and custom lighting.
Kerrville – The official Capital of Texas Hill Country, Kerrville is situated 65 miles northwest, and offers all who visit endless outdoor fun. The Guadalupe River runs directly through the city offering endless amounts of water recreation opportunities. Many parks surround the Guadalupe River for kayaking, fishing, swimming, hiking or a picnic. Grab your cameras and head over to Shonto Ranch for an exclusive Texas Hill Country Safari tour, where you can admire over 300 native and exotic animals and breathtaking views. Take a short drive to the iconic Stonehenge II structure, a replica of the original Stonehenge in England for an unforgettable sight.
Fredericksburg –Texas Wine Country at its finest is just 70 miles from San Antonio. Fredericksburg is home to more than 50 wineries, vineyards and wine tasting rooms for wine lovers and enthusiasts. Some of the top things to do in Fredericksburg are shop in the historic downtown area, eat at the fantastic German and modern restaurants or take a stroll at Marktplatz, Fredericksburg City Park. During peach season, some orchards let you pick your own peaches, or you can find them for sale along roadside markets and farmer's markets. Outdoor enthusiasts enjoy hiking to the top of Enchanted Rock and watching the sunset from its pink granite dome.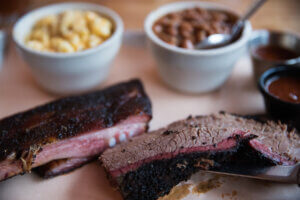 Lockhart – Hungry? Drive 70 miles northeast and you'll arrive at the Barbecue Capital of Texas. Lockhart is home to the Holy Trinity of Texas barbecue: brisket, sausage, and ribs. There are four BBQ restaurants in Lockhart and they are all worth the trip: Kreuz Barbeque, Blacks Barbeque, Chisholm Trail Barbecue and Smitty's Market. Each serve Texas size, exceptional meats, finger-licking sides, and fixings. Come hungry and leave happy!
Dripping Springs – Roughly 74 miles north of San Antonio is Dripping Springs, a gorgeous Texas Hill Country town, officially recognized as Wedding Capital of Texas, as it hosts over 1,000 weddings annually. Over a dozen wineries, breweries, and distilleries welcome craft beverage lovers year-round. At Hamilton Pool Preserve visitors can hike their way to an emerald-green swimming hole featuring a 50-foot waterfall. Another one of Dripping Spring's natural wonders is the Milton Reimers Ranch. This is a canyon and forest reserve along the Pedernales River that offers a riverside beach, fishing, rock climbing, mountain bike trailing, and opportunities for night sky observatory viewing.
Marble Falls- Located 86 miles north and part of the Highland Lakes on the Colorado River is the quaint, laid-back town Marble Falls and home to Lake Marble Falls and Lake LBJ (named after former President Lyndon Baines Johnson). Marble Falls has something for everyone: hill country activities, wineries & breweries, golfing, shopping and dining. For water recreation visitors enjoy kayaking, fishing, and camping at the surrounding lakes: Lake Marble Falls, Krause Springs and Ink Lake. Explore the nearby State Parks: Balcones Canyonlands National Wildlife Refuge, Longhorn Cavern State Park, and Inks Lake State Park. Go off-roading at Hidden Falls Adventure Park, pick your own berries at Sweet Berry Farm, or visit the Castle Falkentein. The possibilities are endless.
Corpus Christi –If you are looking for a weekend of sun, surf and sand, you are in the right place. Corpus Christi's popular Gulf Coast is 140 miles south offering tones of fun in the sun. Access the beach from downtown's seawall, take a stroll down Padre Island National Seashore the world's largest remaining natural barrier island, visit the Corpus Christi Museum of Science and History or step aboard the USS Lexington, a World War II Navy aircraft carrier turned into a museum for the entire family to explore. While in Corpus Christi, plan to visit these must-see places: Texas State Aquarium, South Texas Botanical Gardens & Nature Center, Selena Museum, and the Corpus Christi Marina.
Port Aransas – Disconnect from the big city life and get on island time, just 178 miles south of San Antonio. Port Aransas is an 18-mile shoreline of sandy beaches with plenty of fun and relaxation opportunities. Beach adventures for the entire family include surfing, parasailing, paddleboarding, fishing, jet skiing, and more. Hop on a dolphin watching cruise for an unforgettable family experience.