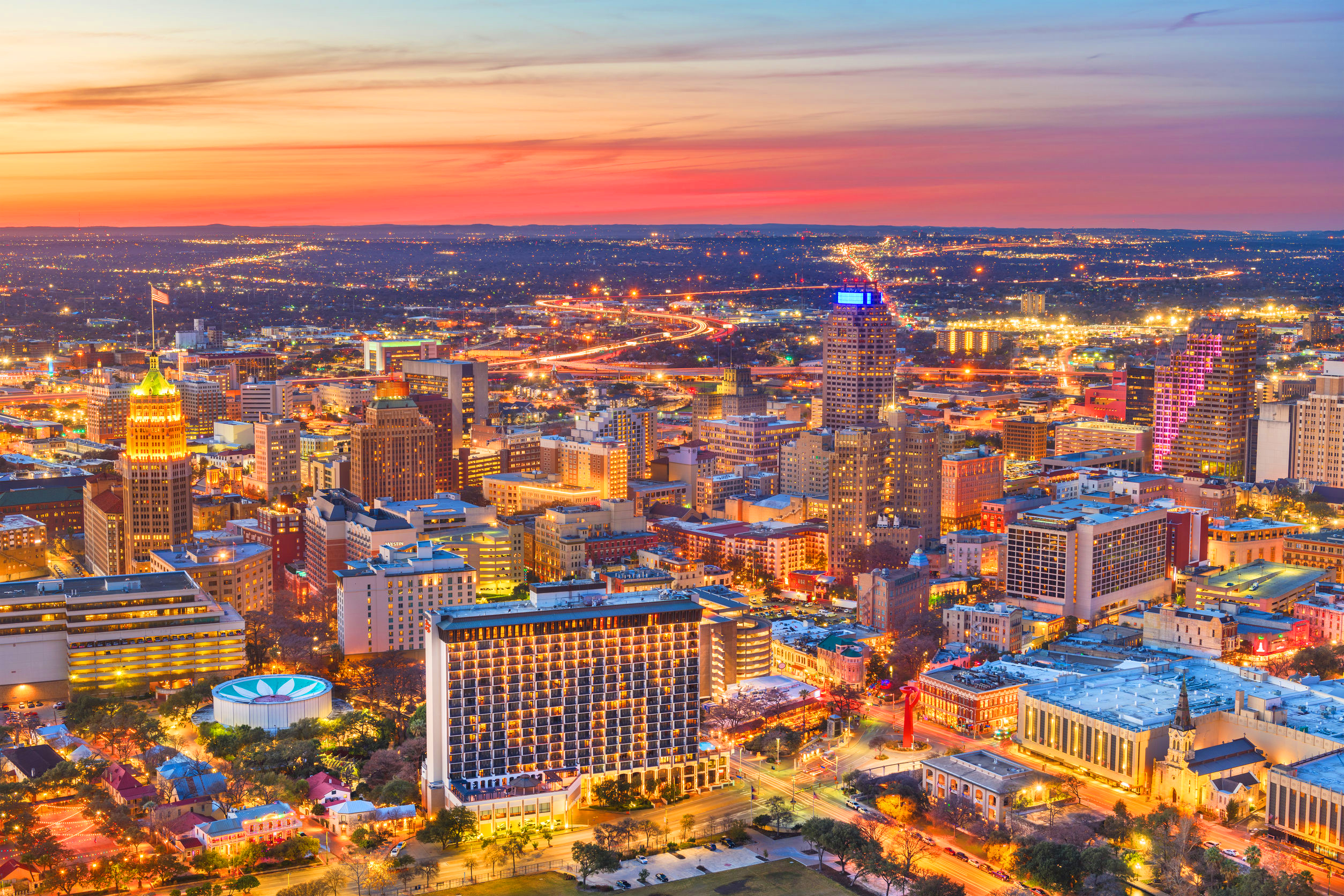 San Antonio is the seventh largest city in the United States and boasts big-city amenities, rich culture, and world-renowned attractions coupled with a small-town friendly atmosphere. Best known for the Alamo and Riverwalk; San Antonio offers exceptional employment opportunities in bioscience, renewable energy, manufacturing, healthcare, business services and government. The largest sector of government employees is the military with Lackland Air Force Base, Fort Sam Houston, and Randolph Air Force Base. Many schools throughout the region have received national recognition along with a few higher education schools.
North San Antonio can be characterized by the word growth. Starting with education, The University of Texas at San Antonio, which ranks #1 in the nation for Cybersecurity, just graduated its largest class of 5,100 students. Within the next 10 years, UTSA will be on its way to tier one status as one of the best Universities to attend in Texas. Major employers in the north area include: Corporate USAA, Valero, NuStar and the South Texas Medical Center sustaining both jobs and business operations for their respective industries. A start-of-the-art military training facility can be found in the north area at Camp Bullis. For entertainment, the La Cantera area offers a luxurious shopping experience, resort, golf course and great restaurants. Just down the road is the family friendly, Six Flags Fiesta Texas Theme Park. In addition, the theme park, Morgan's Wonderland was designed specifically for individuals with special needs.
Home to the Alamo, in Central San Antonio, you will be living among history, culture and entertainment.  Downtown San Antonio is well known for its endless festivities including the annual month-long Fiesta celebration, The Riverwalk and Market Square. San Antonio is no stranger to the performing arts scene with historical venues such as Majestic Theater, Aztec Theater and the versatile and state-of-the-art Tobin center. When seeking a fun Saturday afternoon or night out in the city, look no further than the Pearl. The Pearl district is a fun place to hang out, shop and enjoy some tasty cuisine at one of the trendy restaurants or at the Culinary Institute of America. This area, once an old brewery, is now one of the more sought out places in San Antonio. Fort Sam Houston army post which is primarily used for medical training and the headquarters for the homegrown supermarket chain H-E-B are both centrally located. Several prestigious private universities within this area are: St Mary's University, Trinity University and University of Incarnate Word.
A combination of beauty and history, the San Antonio Missions National Historical Park features five Spanish missions that are nearly 300+ years old. With guided tours, bike trails and preserved nature, one can imagine what the earliest days of San Antonio were like. The biggest employers on the Southside of San Antonio are Holt Cat, Toyota, Lackland Air Force Base and numerous manufacturing businesses. Palo Alto Community College is located in the area with an impressive 126 acre campus and an aquatic center, that is open to the public.
When seeking live entertainment, the AT&T Center offers year-round  activities; catch a concert from a top tier entertainer, exhilarating basketball game from the 5-Time World Champion San Antonio Spurs or experience the award-winning Stock Show and Rodeo. Enjoy the outdoors at the Salado Creek Greenway which is filled with many parks, shaded trails, Lions Park Lake and an 18-hole Golf Course at Willow Springs. The east side is home to Randolph Air Force Base in addition to the corporate offices of Randolph Brooks Federal Credit Union and the Cloud based service company Rackspace. North East Lakeview is also located in the area as part of the Alamo Community College system providing higher education.
San Antonio's west side is predominately housing with all the likeable city amenities like parks. O.P. Schnabel park provides paved trails, baseball fields and basketball courts in conjunction with the local YMCA. Government Canyon Park provides an outlet for all to explore 12,000 acres of the Texas Hill Country. Home to one of three locations, SeaWorld holds up to 10,000 jobs for San Antonians and a place where all can learn about aquatic wildlife with educational exhibits and shows. This side of San Antonio also contains Northwest Vista college which is ranked #1 in Texas representing the best community colleges.